SWARM & FAN Promo Night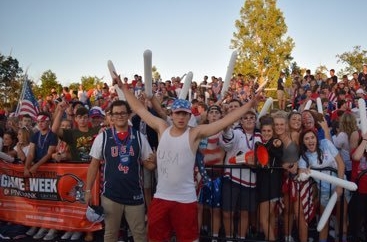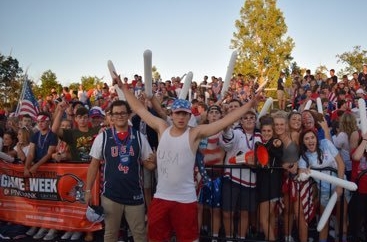 SWARM & FAN Promo Night
Varsity Football Game SWARM & FAN Promo Night. Sponsor a special event night or SWARM theme. Get involved and help our students & football game fans fundraise for our community outreach & athletic programs.
SWARM T-SHIRT SPONSOR LEVELS
$750 MAIN SPONSOR
$500 LEVEL 1
$250 LEVEL 2
$150 LEVEL 3
Each sponsorship covers 1 week theme & shirt. We purchase 800+ shirts each week for pre-sale, cash & carry AND promos thrown out to the fans by our cheerleaders.
5 weeks of themes - TBA

PROMO ITEM SPONSOR is $0 cost to you but must provide a minimum of 250 items to the first attending SWARM &/OR Fans. (We recommend 500) Boosters can assist with coordination & ordering of sponsored promotional items.
**LIMITED OPPORTUNITIES (Items & Logos must be approved by Boosters)